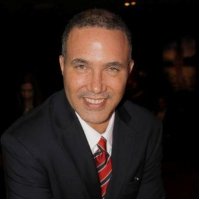 Hubert C. Delany (Executive Director)
Hubert C. Delany is the CEO of Delany Group, A computer software development and technology R&D firm. A graduate of MIT, Mr. Delany is a renowned software engineer, innovator, and entrepreneur. He has held senior positions at Gartner Group, Columbia University and Lazard Freres. He is the author of numerous patents. Mr. Delany is also co-founder of Entrepreneurs and Professionals Network and Oceanie Club. He has been a member of Stamford Yacht Club for over 20 years. As a yachtsman, Mr. Delany's yachting career spans over 30 years. He served as first mate aboard schooner Harelda, a sistership to the Clearwater, and has owned and operated sail and power vessels ranging from 30 feet to 70 feet.
Magdaline Delany (Education Director) 
An award-winning educator, entrepreneur and social networking expert, Magdaline Delany is currently the Principal of Cedar Place School, a Pre-k through 8th grade school with over 630 students and 80 employees. She served as a teacher the New York City Public School system for over seven years, and as an Assistant Principal in Yonkers Public School System for four years.
Magdaline Delany is also the founder and prime visionary leader behind Entrepreneurs and Professionals Network of New York Inc. and EPN Spotlight Magazine, with over 140,000 members world-wide. She holds a Bachelor of Science Degree in Finance, a Masters Degree in Elementary Education, and a Masters Degree in School Administration and Supervision.
Volunteers